How To Bake: Apple Pie Using Canned Filling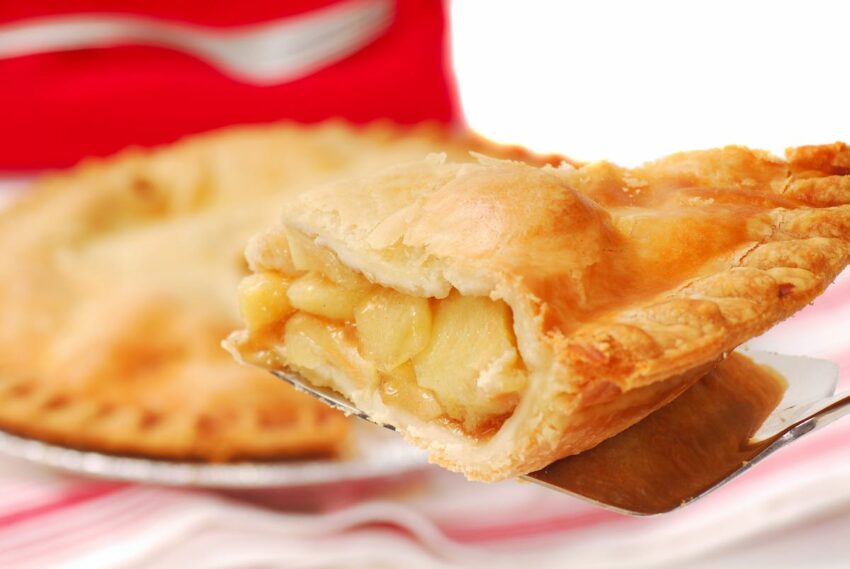 Ah, Apple Pie. There's just something so reassuring about a warm, comforting, and delicious slice of pie on a chilly day. And what's better than a classic apple pie to share with friends and family? But, do you ever get the craving for apple pie, then realise you're too short on time or don't have fresh apples on hand? Don't worry! In this article, I will show you how to bake the perfect apple pie using canned apple pie filling. It's so good; no one will ever know you didn't make the filling yourself.
Why Use Canned Apple Pie Filling
Using canned apple pie filling is a convenient and time-saving way to make a delicious pie without the hassle of peeling, coring, and slicing apples. The filling is already sweetened and spiced, so all you need to do is roll out the pie crust, add the filling, and bake. So, if you're ready to make a delicious apple pie in a snap, read on for our easy and delicious recipe!
Ingredients
1 unbaked 9-inch pie crust
1 can of apple pie filling
1 tablespoon of sugar (optional)
1 egg beaten egg
Substitutions
If you don't have an egg, 2-3 tablespoons of milk will work just as well.
How To Make
Preheat your oven to 375°F (190°C). This will ensure that your apple pie will cook evenly and come out perfectly golden brown.
Grease a 9-inch pie dish. Roll out the pie crust and gently press the pie crust against the bottom and sides of the dish.
Pour in the contents of the canned apple pie filling, and spread the apples out evenly. Trim any excess dough from the pie crust around the edges.
Take you're beaten egg and brush this mixture over the edges of the pie crust. This will help to give your pie a beautiful golden brown color.
Bake your apple pie in the preheated oven for 30-35 minutes. The pie is done when the filling is bubbly and the crust is golden brown.
Once the pie is finished baking, remove it from the oven. Sprinkle the sugar over the top. Then let the pie cool for at least 30 minutes. This will allow the filling to set and will make it easier to slice.
Your delicious apple pie is now ready to be served. Slice it up and serve it warm with a scoop of vanilla ice cream, a dollop of whipped cream, or warm vanilla custard. Enjoy the sweet, warm and gooey flavors of this classic dessert.
Final Thoughts
Baking an apple pie using canned pie filling is a quick and easy way to enjoy this classic dessert without the hassle of making your own filling from scratch. With just a few simple ingredients and a little bit of time in the oven, you can have a delicious and satisfying dessert that everyone will love. So go ahead and give this recipe a try – you won't be disappointed!