Carob Fudge Cake With Banana Icing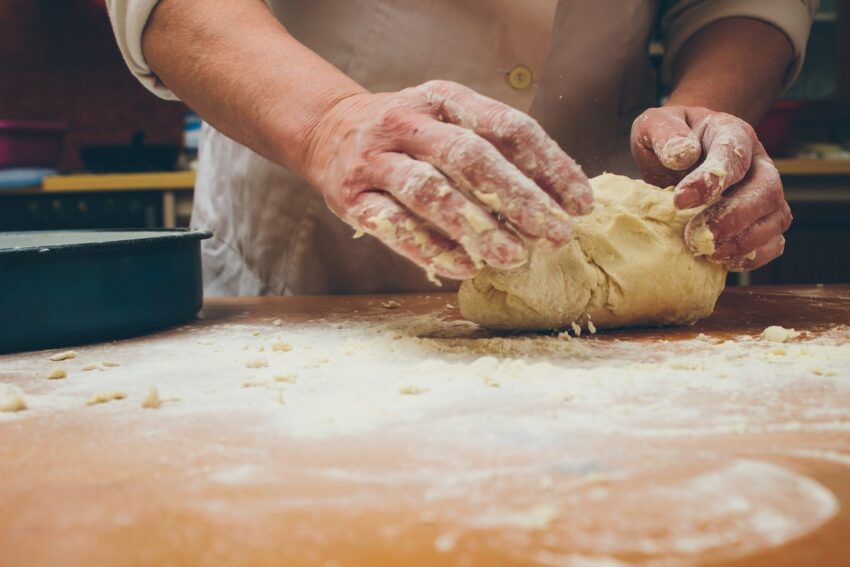 Jump to Recipe
Indulge in the irresistible flavors of a luscious low GI Carob Fudge Cake with Banana Icing, perfect for satisfying your sweet tooth without the guilt. This wholesome dessert combines the rich taste of carob with the natural sweetness of apples and bananas, creating a harmony of flavors that will delight your senses. The moist, fudgy texture of the cake is complemented by a light and creamy banana-ricotta icing, adding a touch of decadence to this healthier treat. Ideal for sharing with friends and family, this delectable recipe serves up to 20 people and comes together in under an hour. So, gather your ingredients and get ready to embark on a culinary adventure with this scrumptious Carob Fudge Cake with Banana Icing.
Credit, this recipe is based on this recipe from the original Low GI Cooking website, the remnants of which can be found here.
Serves: up to 20
Preparation time: 20 minutes
Cooking time: 45 minutes
Ingredients
1 cup plain (preferably but not essentially) wholegrain flour
1/2 cup raw (dried, untoasted) almonds, skin on, ground in the food processor
1/4 cup semolina
1/4 cup rye flour
2 apples, skin on, grated in the food processor
3/4 cup skim milk
1/2 cup olive oil
2 eggs
200g (7.1 ounces) sugar-free carob buds
1/2 a vanilla bean pod (or 1 teaspoon vanilla)
1 tablespoon liqueur (optional)
2 teaspoons baking powder
1 teaspoon bicarb soda
For the topping
300g ricotta cheese
1 ripe banana
1/3 cup flaked almonds
Strawberries
Method
Preheat oven to 180 °C / 350 °F
Grease a square 25 cm / 10-inch cake tin
Place a small heatproof crockery bowl in a frypan half filled with water, so that the water comes half way up the sides of the bowl
Break up the 200g (7.1 ounces) carob and place in the bowl, avoiding any water getting in as it won't stay smooth
Put over a low heat and it will melt while you are preparing the mixture
Sift the flours into a large mixing bowl and stir in the ground almonds and semolina
In a separate bowl, beat the eggs, add milk and continue beating
Slice the vanilla pod in half and scrape off the seeds with a small fork and add them to the liquid
Then add oil and liquer, mix
Finally, stir in the bicarb soda and baking powder (gently so as not to create too much fizz before it is in the oven)
Combine wet and dry ingredients and add the grated apple, stirring gently
Stir in the melted carob
Scoop into the pan and spread out
Bake at 180 °C / 350 °F degrees for 45 minutes. Check after 30 minutes as cooking time varies between ovens. When a knife can be inserted and drawn out clean it is ready.
Cool covered with a clean towel on the bench for 10 minutes
Icing
Place the ricotta cheese and banana in the food processor and blend until smooth and creamy
Spread over the cake when cooled and sprinkle with the almonds
Layer the strawberries around the top of the cake
NOTE: This icing will only keep for a short time and must be kept in the fridge. If you don't eat all the cake on the day of preparation, cut it into small portions and freeze it to enjoy later, or the banana and cheese will turn pinky brown. I would not recommend eating it the next day unless you have frozen portions. If you do this though, 1 minute in the microwave straight from the freezer, and the carob remelts and forms a delicious fudgy portion which is absolutely scrumptious with a small scoop of low GI ice cream!
Carob Fudge Cake With Banana Icing
Indulge in the irresistible flavors of a luscious low GI Carob Fudge Cake with Banana Icing, perfect for satisfying your sweet tooth without the guilt.
Ingredients
1

cup

plain

preferably but not essentially wholegrain flour

1/2

cup

raw

dried, untoasted almonds, skin on, ground in the food processor

1/4

cup

semolina

1/4

cup

rye flour

2

apples

skin on, grated in the food processor

3/4

cup

skim milk

1/2

cup

olive oil

2

eggs

200

g

sugar-free carob buds

1/2

a vanilla bean pod

or 1 teaspoon vanilla

1

tablespoon

liqueur

optional

2

teaspoons

baking powder

1

teaspoon

bicarb soda
For the topping
300

g

ricotta cheese

1

ripe banana

1/3

cup

flaked almonds

4

Medium strawberries
Instructions
Preheat oven to 180 °C / 350 °F

Grease a square 25 cm / 10-inch cake tin

Place a small heatproof crockery bowl in a frypan half filled with water, so that the water comes half way up the sides of the bowl

Break up the 200g (7.1 ounces) carob and place in the bowl, avoiding any water getting in as it won't stay smooth

Put over a low heat and it will melt while you are preparing the mixture

Sift the flours into a large mixing bowl and stir in the ground almonds and semolina

In a separate bowl, beat the eggs, add milk and continue beating

Slice the vanilla pod in half and scrape off the seeds with a small fork and add them to the liquid

Then add oil and liquer, mix

Finally, stir in the bicarb soda and baking powder (gently so as not to create too much fizz before it is in the oven)

Combine wet and dry ingredients and add the grated apple, stirring gently

Stir in the melted carob

Scoop the mixture into the pan and spread out evenly

Bake at 180 °C / 350 °F degrees for 45 minutes. Check after 30 minutes as cooking time varies between ovens. When a knife can be inserted and drawn out clean it is ready

Cool covered with a clean towel on the bench for 10 minutes
Icing
Place the ricotta cheese and banana in the food processor and blend until smooth and creamy

Spread over the cake when cooled and sprinkle with the almonds

Layer the strawberries around the top of the cake